.When a cattle guard can't be used, accessing your property and passing through your fence line doesn't have to be inconvenient. A gate opener can make such a mundane and time consuming task effortless.
Barn World carries the Apollo Gate Opener to swing gates that are as long as 16′ in length and weigh up to 600 pounds!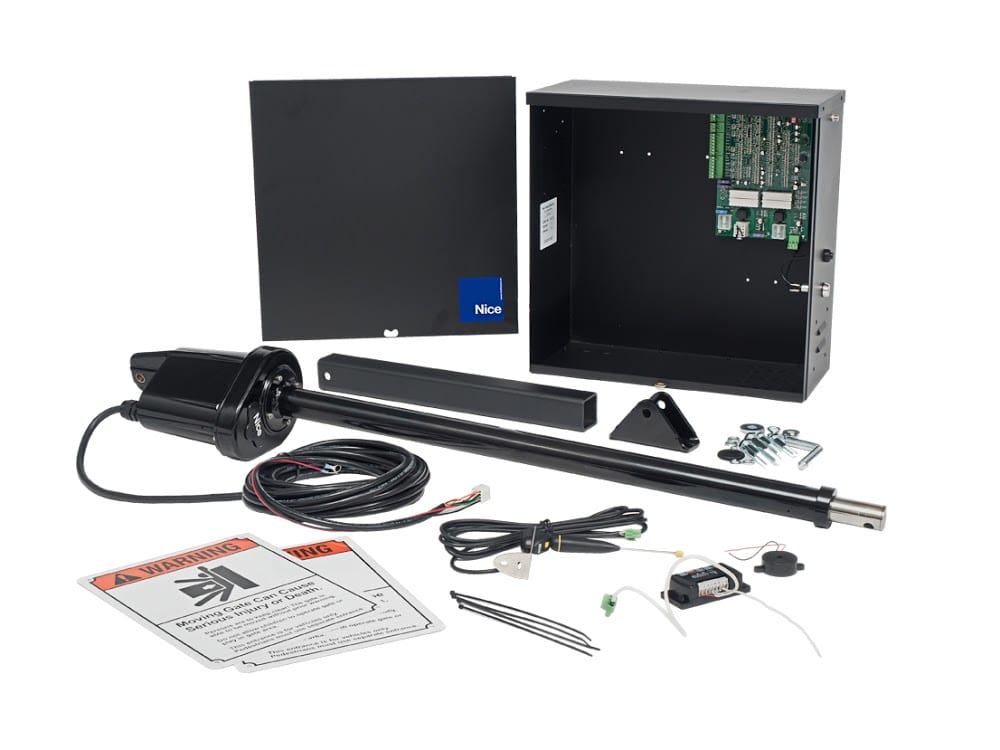 Specifications
This opener set up include two remotes and a two-year manufacturer's warranty. The controller box is weather resistant which is designed to be used outdoors year-round.
It's easily installed on existing gates and works with a 12V DC battery which can be maintained with the included 5-watt solar panel or used with AC rechargeable current
This operator is available in the 1500 and 1550 model which includes the 'soft close' feature for a smoother closure. It uses an advanced circuit board which learns the current limit settings and the actuator stroke length for future cycles. This helps create a default setting for future openings and increases operating life.
The Apollo brand has been an industry leader for years. Their simple and straight forward gate openers operate most swing gates without having to get out of your vehicle. The opener is especially useful when a cattle grid isn't an option. Don't let repetitively opening and closing a gate wear you down. Get an electric gate opener today.