Selecting a Cattle Guard Style
Removable Box for cattle guards
When choosing cattle guards for your project, it's important to know all the options.  Barn World is please to announce a removable box option for ease of cleaning your cattle guard vault.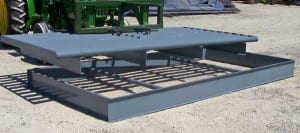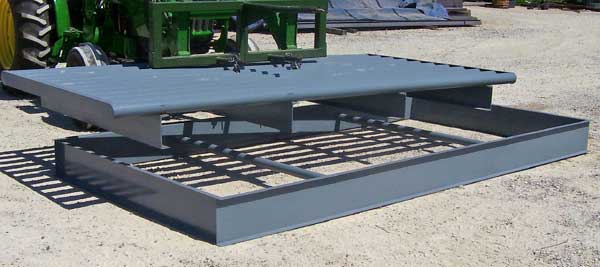 This handy feature is available for all flat cattle guards and is a fantastic option that allows for easy cleaning.  It allows flat cattle guards to sit inside a welded box.  The box will add about 7″ to the overall length and width of the cattle guard.
Boxed Cattle Guards
Barn World also offers boxed cattle guards.  These boxes are welded to the cattle guard itself for a strong unit that is designed for construction site wash-outs, lower-use access roads or in any setting that the cattle guard may need to eventually be moved.  It sits directly on a flat section of ground with dirt ramps on either side to allow traffic to go up and over the guard while keeping livestock from crossing.   Cleaning under it is as simple as dragging the cattle guard one direction and then simply returning it to the original location.
Flat Cattle Guards
Flat cattle guards are designed to sit on footings over a vault.  These do not require a box and are the most common for permanent installations.
For information, please visit our informational website at www.cattle-guards.com, Barn World at www.barnworld.com, or just give us a call at (720) 238-2190.  We'd be glad to help with cattle guards, livestock equipment or anything farm and ranch related at all.